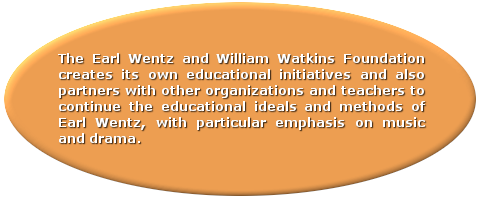 Now offering basic beginner tap dance classes for kids ages 6 – 10. For kids ages 6 to 10. Taught at Amity Presbyterian Church in East Charlotte two afternoons and evenings per week. This program offers basic tap classes for children who have little or no experience with dance at rates less than half of those charged at area dance schools. Tap helps develop rhythm skills, coordination, and self-esteem. It's a great physical workout and a lot of fun!

The program brings together a diverse group of students from all backgrounds (racial, ethnic, religious, economic) to share the joy of dancing.

Click here to download a color flyer and registration form.

Or complete this form online:



You can pay online easily using your credit or debit card or PayPal account using the drop down menu below. You may pay for a single class or purchase a 10 class card at a great 25% discount to our already low class fees.

The foundation is currently in residence at Oakhurst STEAM Academy in Charlotte, NC. Our previous work with all first grade classes at Oakhurst proved so successful, with a significant difference in reading test scores as a result of our program and the work of Oakhurst's entire literacy team, that we have been asked to expand our programs at the school. We are now working with all students in both the first and second grades! We have created a progressive and challenging curriculum for students to introduce them to the creative process and all aspects of the performing arts while working to increase their reading skills.
Previous successful residencies include work at Winterfield Elementary School in Charlotte, NC.
Our focus involves recognition and development of the imagination, daily work on the five senses, discovery and application of elements of story in creating small scenes, role-playing, learning to present in front of groups, and work with concepts of "similar" and "different" in fairy tales and fables from diverse cultural origins. We also invite special guests from the community to assist with our classes depending on the topics being explored.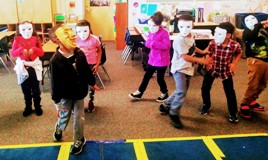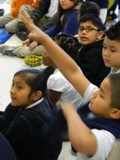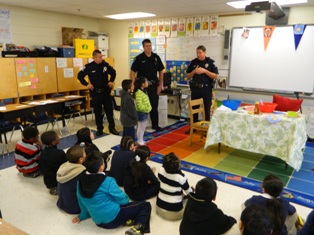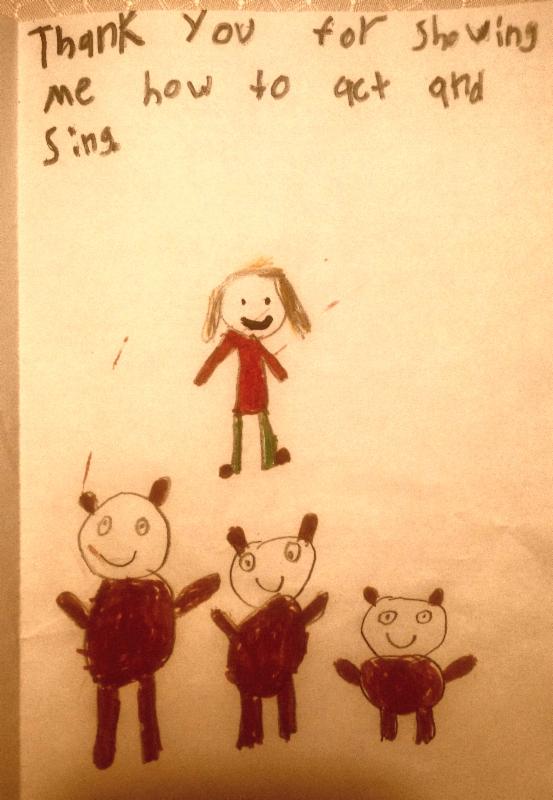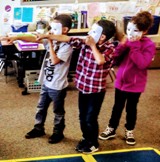 Integrating song and movement into our work, we use creative play to help children learn and grow, develop social intelligence, and create their own stories and scenes as they discover the delights of the worlds within them and around them.
To inquire about a residency with one or more of our teaching artists using our unique approach in your school, please e-mail us at educationalinquiries@ewwwf.org.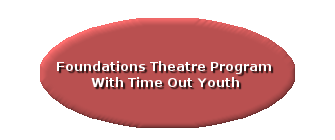 Foundations theatre project: An innovative, one-of-a-kind new program that had its pilot in July 2019, begins its first full 9-week session in September. This program helps marginalized teenagers learn to express themselves in appropriate ways, form community, develop self-esteem and confidence, and create and tell their own life stories through music and theatre.
We're proud to be partnering with Time Out Youth in Charlotte for this exciting program
We created this program based on unmet needs we've seen for LGBTQ youth to have a safe space to explore who they are and to challenge themselves and the larger community to grow. Our educational approaches make this a unique program — there is currently no other program like ours offered anywhere — and we're genuinely proud of it.
Please help support this important cultural initiative. We'll be posting updates and outcomes here, so please check back.










Click on the video to view pictures from our September 2013 workshops
for undergraduate students at Rhodes College in Memphis, TN.


Tablet and mobile users may wish to view here
Instructor William Watkins worked one-on-one with senior musical theatre students on their performance style and audition material and later led a workshop with theatre and music students on "The Business of Show Business."

Post-workshop student evaluations were highly-favorable, ranging between 4.5 and 5.0 on a scale of 5.0.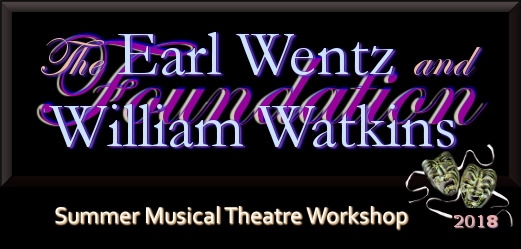 August 6 - 17, 2018
Charlotte, NC

John Coffey, Musical Director;
Stephanie Foster, Movement;
William Watkins, Acting and Beginner Tap Dance

Click to read faculty bios.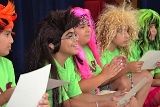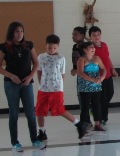 Our Summer Musical Theatre Workshops for students ages 8 to 16* are two-week (10 sessions) intensive workshops taught by musical theatre professionals that immerse young people who have shown interest and ability in the performing arts into the creative process.

45 hours of professional instruction in just 10 days!

Students participate in theatre games; discover the relationship between sound and text in storytelling, and color and form as related to emotions and characterizations; explore shading and intensity as related to art, movement, acting and music; develop small scenes and monologues; improve rhythm skills through movement, music, and basic dance; explore stage movement as a means of expressing character; and work on vocal technique and the integration of singing with acting and movement in producing a short theatre piece.

This is an exploration and process-oriented workshop rather than one that is geared to a final finished production. During the two weeks, we build toward a workshop presentation that showcases learnings at the end of the third week for an invited audience of parents and friends.

Enrollment is strictly limited!

* Other ages considered on request to the foundation.


Click on the video to view pictures from our Summer Musical Theatre Workshop 2016 in Charlotte, NC.

Tablet and mobile users may wish to view here
>


Click on the video to view pictures from our Summer Musical Theatre Workshop 2014 in Charlotte, NC.

Tablet and mobile users may wish to view here
Click on the video to view pictures from our Summer Musical Theatre Workshop 2013 in Charlotte, NC.


Tablet and mobile users may wish to view here